So my 2nd activity completed was that of the paper plane.
I had fun tearing it out...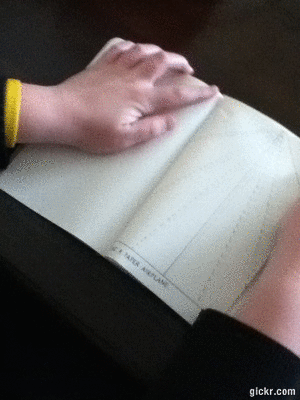 But I kinda suck at paper planes and even with the lines I managed to make a weird one...
I'm not very good at making paper planes...but the girls I look after enjoyed it :D
All's well that ends well...unless you're a paper plane and crash and die...
R.I.P Paper plane
- 20.05.11 -